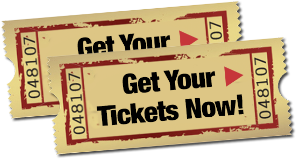 Every year our Main Ring holds some amazing events to keep all visitors to the show enthralled and entertained.
As well as our Horse Competitions, Grand Parade of Prize Winning Animals, Vintage/Classic Car & Tractor, 2022 brings one of the UK's top Stunt Bike Shows and more…



The Livestock & Equine at the Brecon County Show are one of the highlights for many visitors. This is, after all, a "proper" agricultural show.
People travel from all over the country to have their cattle, sheep, horses, ponies, donkeys and goats compete here, which ensures a high quality and good standard of competition.
The animals themselves are hugely impressive. And to see how well they are cared for and the amount of work that goes into that care is also quite something to behold.

The Countryside Area's Ring features a variety of different demonstrations and displays throughout the day.  From Ferret Racing to Gun Dog Displays and Falconry, the Countryside Area of the Show is not to be missed. There will be opportunities to meet the demonstrators, have a go at fly fishing as well as saying hello to ferrets too.

Visit the NEW Woodland Arena which is a great spot to see traditional craftsmen at work. The craftsmen in this area are happy to talk about their craft and skills..

Brecon County Show promotes local produce. You can sample delights from the local and national producers in our Food Hall or a sit down three-course lunch in the food marquee or why not try one of the food stand areas which sells everything from burgers to doughnuts.
There really is something for everyone to enjoy, from award-winning ice cream, hog roast, fish & chips, freshly made pizza, burgers, cakes and tea and coffee…
Outside bar if you like a little tipple or two, including indoor members, bar both serving a variety of soft and alcohol drinks..

There are over 200 trade stands situated all over the showground. From farm and plant machinery to crafts, food and fashion, you're sure to find something of interest.

For around six thousand years, sheep shearing and wool production has been an important part of this country's sheep industry.
And you can see just how it's done, at the Brecon County Show. It's fascinating to watch and features some of the best exponents of the art in the county. Knowledgeable commentators will guide you through what is happening, as the action unfolds.

Animals
The Brecon County Show is proud to introduce a family-friendly animal environment for children & adults alike! Please note all children should be under supervision at all times, for absolute safety.
Secretary Mr Peter James
Brecknockshire Agricultural Society
HBF Depot
Ffrwdgrech Industrial Estate,
Llanfaes,
Brecon
Powys
LD3 8LA
Telephone: +44 (0) 1874 611 881
Email: breconshow@gmail.com
Registered Charity No. 1107710